Available both for online and onsite

Product launch under EC's supervision

Generate Maximum capital

Create lucrative sources of income

Limited participants, more interaction

More value and vast options to start your own business

Expert trainers with first-hand experience and top notch expertise

Development of skill specific expertise with a more focused approach
#
FBA Private Label
Program Overview:
Get your needs catered as a new seller if you are trying to enter into Amazon and become familiar with Amazon as a Seller/Virtual Assistant and consultant. As the E-Com industry is booming with multiple people opening up new businesses virtually around the globe, we are seeing an increase in the number of sellers shifting to online business instead of current physical business dominancy.

Learning objectives:

This course will enable the pass outs to become familiar with Amazon as a Seller/Virtual Assistant and consultants.
The trainee will be able to deal with all the administration and customer support related to Amazon and find a product and launch in the Amazon marketplace.
This track enables you to learn the latest techniques for Product hunting, validation, launch and rank and get to know the concepts of attaining organic stability.
Skills you'll learn
Product Hunting & validation.
Price Point Analysis
Live Sourcing
Live Listing Optimization
Live Launch & Rank
PPC and organic stability
Benefits:
Offered both online and on-campus
Get to learn from expert trainers
Regular Counselling Sessions
Get access to the largest community of online sellers
Hands-on learning experience on live launches
Network with like-minded community
Limited participants, more interaction
Register Now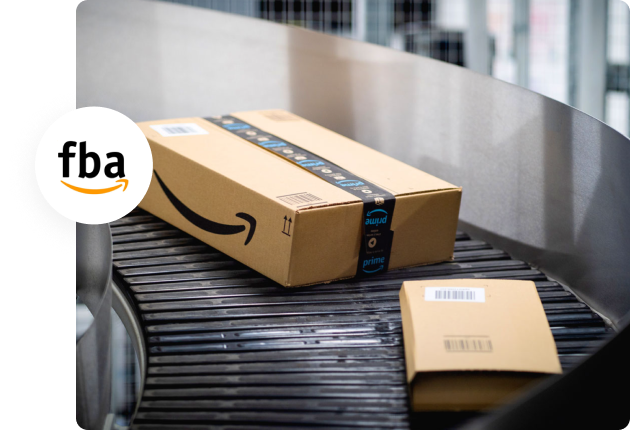 Module 1 ID Creation
ID creation basics.
Basic tax info.
US ID creation.
Post ID creation setup.
US ID troubleshooting.
EU ID setup
EU ID doc requirements.
EU ID troubleshooting.
Re-verification issues.
ID Reinstatement.
Module 2 Product Hunting
"Introduction to product hunting."
Understanding markets and their saturation.
"Understanding of PH criteria of different markets."
Identification of viable products.
Basic understanding of Niches.
"Finding GAPs in niches."
"Walk Through of different niches "
Exploring different niches for Product Hunting
Basic understanding of hunting techniques.
Walk through and use of -Ve strong Methods, KEEPA, JS, Merchantwords, Hellium (Exploring Black Box, Cerebro and Magnet) for product hunting.
Reverse ASIN Reports.
How to identify main KW for any Product.
Hunting products through Best Seller Products section.
Use of Amazon categories tab for Product hunting.
"Use of affiliate websites for Product hunting."
Use of AliExpress for effective hunting.
Use of Brand Analytics for Product hunting.
Use of High-volume products for Product hunting.
"Understanding of KW Analysis for a product"Types of KWs
Finding the Root KWs
Finding the highly relevant KWs
Finding the Gap KWs.
Finding the generic KWs.
Finding the same intent KWs.
Shortlisting of KWs for best conversion.
Techniques to find less competitive keywords
Understanding of PPC Competitiveness
"Basic understanding of selecting a competitor"
Reviews, Ratings and Stats analysis for selecting the competitor
Variations Analysis.
Competitor's Analysis
Advance KEEPA Analysis
Checking status of OOS competitors
"Understanding of common No-Go products."
H-10 SV trend analysis for identification of Covid hut Products.
Analysis of Sales and Revenue for identification of Covid hit products.
Analysis of No-Go indicators.
"Understanding of Budget File."
Calculations of Pre-Launch Budget.
Calculations of Profitability Analysis for a competitor
Inventory Calculations for budget creations.
Risk Analysis for budget creation.
Module 3 Sourcing
Introduction of sourcing
Product research
Review analysis
Niche research
Different Platforms of sourcing
Patent check
Segmentation analysis
Design and pack size selection
Supplier selection
Communicating with supplier
Negotiations tips
Sample ordering
How to find exact Referral fee and FBA fee
Sample evaluation
Design modification
Finding competitor supplier using panjiva in USA
Dummy list creation
Buying UPC
Certification checks with Amazon
Finalizing best supplier
Packaging design
Contract signing with the supplier and Freight Forwarder
How to do proper Inventory planning
Order placement tips
Paying your supplier
Why Trade Assurance is important?
Introduction to Inco terms
Amazon prep requirements
How to search and apply for Trademark
Brand registry
How to create a shipping plan
Inventory Inspection
How to proceed if supplier is unable to meet quality standards
Photography and content writing
How to print and apply Box labels
Freight Forwarding
Actual vs. dimensional weight
Module 4 Listing Optimization
Introduction to Listing Optimization
General do's & don'ts
Convincing PDP
Understanding Your Product
Review Analysis
Niche Analysis
Competitors Analysis
Keywords Research Techniques
Understanding Keywords Stuffing and Indexation
Listing Copywriting (Sales Copy)
Understanding Your Audience
Persuasive Approach
Backend Optimization
Drafting Brief for Product Photography
Making Storyboard for PPC and Listing Video
Layout for EBC
Making Storefront
Uploading Content and Images on Seller Central
Uploading EBC
Module 5 Launch and Rank
Introduction to Launch and Rank
Core Concepts
Discoverability, Click ability, and Convertibility
Amazon TOS Compliance
How Amazon Algorithm Works
Keywords Relevancy and Indexing
Niche Analysis on Amazon
Traffic Basics
On-Amazon Traffic
Off-Amazon Traffic
Amazon Rewards
Landing Pages
Pricing Strategy
Launch Strategy
Review Strategies
Brand Building Strategies
Chat Bots
Social Media
Creating URLs
Integration and Testing
3rd Part Software Integrations and Testing
Amazon Deals and Promotions
Business Offers Setup
Initiating Launch
Understanding of Peak Traffic Hours
Completing Daily Sales Targets
Cases for General and Brand Issues
Amazon Reports Handling
Post Launch Optimization
Horizontal and Vertical Expansion
Inventory Management
Listing Audit
Building Brand Presence
Profitability and Long-Term Objectives
Module 6 PPC
Introduction to PPC and its objective (Concept and Purpose of PPC, Objective, Mindset over PPC ACOS and Spending)
Types of Campaign (Sponsored Product, Brand & Display), their budgets and possible uses
Types of Targeting and Match types
Bidding Strategies and how it works
What is Negative targeting? (Exact/Phrase)
Difference between Campaigns and Ad Groups
Types of Placements, their impact on bids and their reflection on Amazon search results
Understanding of KPIs (CTR, CPC, ACOS, ROAS, TACOS)
Advertising Funnels.
Listing Content, use of search terms in title, bullets, and description (Scribble)
Identifying your Seed/Root Keywords
How to use FRANKENSTEIN (Helium10) to optimize back-end search terms
How to setup sponsored products campaigns (Keyword & Product Targeting)
How to setup sponsored brand campaigns (Brand, Store & Video Ads)
How to setup sponsored display campaigns (Product Page, View-Remarketing & Audiences)
How to use Bulk file to setup campaigns (Demo of Manual-Auto-Product-Sponsored Brand)
Nomenclature of campaigns, ad groups
Portfolios and its uses for multi-products PPC campaigns
Research Campaign: Targeting Super relevant long tail keywords through Seed Keywords
Research Campaigns: Campaigns with specific placement setting (Previous results – Targeting any specific placement with Negative KW – Auto – Phrase Broad)
Use of Negative Phrase/Exact in campaign setup to avoid duplicate targeting (PPT of Negative targeting concept – Do's & Don'ts – Demo)
Bid calculations, Low v/s Suggested v/s high
How to estimate PPC launch budget
Targeting low ACOS or Sales growth or Brand awareness, which strategy to follow?
PPC on new listings vs old listings
Initial PPC Launch Plan
Ranking Campaigns: With exact match on Top keywords
Bidding Strategy (Dynamic or Fixed), when and why?
Top of Search or Product placement, what is better to compete against high price sellers
When to use Sponsored Brand ads?
Defensive targeting v/s Aggressive targeting
Strategy to use Video PPC ads
Concept of Static PPC video and Do's & Don'ts of its use.
Concept of Setting Up Research and Discovery Campaigns
Research Campaign: Broad Title keywords & Broad Single words (Finding Seed Keywords – Frankenstein – Bidding Strategy Low Bid – Broad/Phrase Targeting)
Research Campaign: Other Language Keywords
Research Campaign: Category targeting with different combinations/filters (Price-Prime/Non-Prime/Ratings/Specific Brand – Broad/Complement Categories)
Research Campaigns: Auto campaign with different match types & placements
Research Campaigns: Auto campaign with low, moderate & high biddings (Traffic – Budget Consumption – Keywords of different bid ranges)
Video Ads Campaign: Exact or Broad, which match type to target (Broader Targeting –How to use placement settings effectively
How & when to use Sponsored Display ads to target competitor market share
Sponsored Display v/s Product targeting
Match Type Migration
Keywords Migration
Sponsored Product: Search term reports
Sponsored Brand: Search term reports for video ads
Sponsored Display: Campaign & Targeting reports
Analysis of Sponsored product search term reports
Analysis of Sponsored Brand video search term reports
How and when to shortlist high performing keywords for exact targeting?
Performance Matrix of Keywords
Bulk Operation reports
Low impressions, clicks, conversion what's the remedy?
How to use PPC search term (ST) reports to optimize backend ST
Bidding and Campaign Optimizations
How and when to shortlist keywords for negative targeting?
Keyword Sensitivity
Placement Optimization
Methods to troubleshoot high ACOS campaigns
Search terms analysis: Consolidated v/s individual campaigns
Concept of Day Parting and analysis of buying patterns
Use of Order Reports to Setup Day Part Campaigns
Exact Campaigns with individual keywords
On-site / Online
*On-site Locations: Karachi, Lahore, Islamabad.
| | Online | Onsite |
| --- | --- | --- |
| Incubatee | $40/month (PKR 6,400/month) | $60/month (PKR 9,600/month) |
| No Incubator | $70/month (PKR 11,200/month) | $100/month (PKR 16,000/month) |