Available both for online and onsite

Product launch under EC's supervision

Generate Maximum capital

Create lucrative sources of income

Limited participants, more interaction

More value and vast options to start your own business

Expert trainers with first-hand experience and top notch expertise

Development of skill specific expertise with a more focused approach
#
FBA Wholesale
Program Overview:
You will have practical exposure to understand the end-to-end supply chain of amazon FBA wholesale. The aims to give the basic concepts, terminologies, business requirements, and training guidelines of all upcoming modules to gauge the attendee's performance, provide guidelines for developing own business and start earning by offering amazon FBA wholesale services. You will get everything in this course.

Learning Objective:
This program will build your expertise in developing/running your own FBA wholesale business and providing world-class VA services to international clients while mastering your wholesale skills.

Develop your own FBA wholesale business
How to provide VA services for FBA wholesale
What benefits to selling and how to earn freelancing income from FBA WHOLESALE?
How to prepare FBA wholesale proposals attendees' skill analysis
Training feedback
Post-training Q&A to help with practical issues
Skills you'll learn:
Product Hunting
Brand / Distributor Communication
Price List Analysis
Prep - Centers & Shipment Rates
Live Sourcing
Live Inventory Shipment
Amazon Seller Central Management
Develop Your Own Fba Wholesale Business How To Provide Va Services For Fba Wholesale
Benefits:
A chance to learn from e-commerce experts
Offered both online and on-campus
Regular Counselling Sessions
Get access to the largest community of online sellers
Hands-on learning experience on live launches
Network with like-minded community
Limited participants, more interaction
Register Now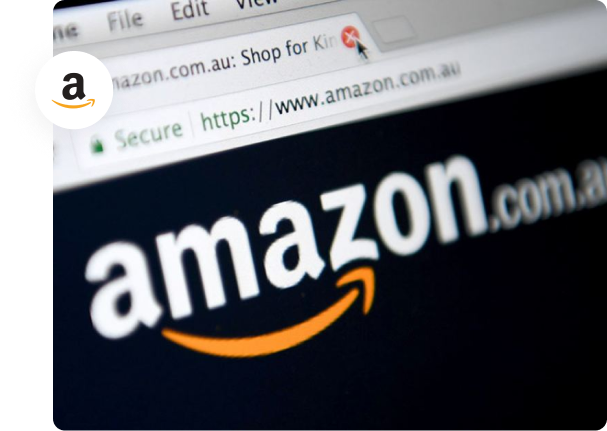 Topic
Module 1 : Introduction
Introduction to FBA wholesale business
FBA wholesale business setup requirements
Terms used in FBA wholesale business
Understanding the capital requirement and how to assess personal goals against it
What categories are suggested for newbies
Difference between gated and ungated categories and high-level explanation of how to get a category ungated
FBA vs FBM sellers
What is sales tax exemption?
How to apply for the resale certificate
Understanding VAT and its implication
How to obtain sales tax exemption certificate
Settings to do in seller central for the sales tax exemption before you start selling
When to register for VAT (UK) and how to do it
Understanding VAT for EU countries
Module 2 : Product Hunting
FBA wholesale product hunting techniques, mandatory tools, and plugins training
Products search using reverse sourcing golden products criteria identification
Manual product hunting using categories and subcategories method
Product search through keepa, helium 10 and JS products
Profitable product list finalization
Showing live VBC product selection criteria to pass or reject the shortlisted product
Module 3 : Brand / Distributor Communication
Techniques to find correct contact details of the brand
Finalization of contact list professional email drafting professional and call script
Live email communication with brands i.e., Live skype calls with brands
Live filling of wholesale application forms, responding to emails and learning the art of brand negotiations
How to convince brands to allow selling on Amazon
Things to do once wholesale account is approved
Module 4 : Price List Analysis
Introduction to scan unlimited and Amz analyzer
How to setup them (MWS KEYS) – How to Scan a sheet?
How to clean the pricelists received from the brands to use with scanning tools.
Live brand price list analysis and relevant filters to apply on scanning tools
Profitable products selection from the scanned sheets
Further analyzing the profitable products found from the scanned sheets
How to find profitable products from the suppliers' website if product sheet is not available
How to confirm the correct product is selected. Use UPC, model number and images matching criteria
Module 5 : Prep - Centers & Shipment Rates
What are prep - centers and their services?
How to select a prep center? How to communicate with them before sending an inventory?
Prep - center services quotation analysis and inventory shipment rates analysis
Brand / distributor warehouse to amazon warehouse rates brand / distributor warehouse to prep center, warehouse rates prep center, warehouse to amazon, warehouse rates
Module 6 : Live Sourcing
Determining your first order quantity
Finalized profitable products margin analysis
Understanding MOA, MOQ.
Obtaining freight quote for the finalized order – How to get free shipping
Introduction to LPO (local purchase order) and how it is used
Preparing an LPO with the finalized quantity using supplier's SKU number
How to negotiate for more discounts? (EOL, END STOCKS, Deals)
Discussing various payment methods and which one to use to pay to suppliers (Credit card, ACH, Zelle)
Record keeping of supplier invoices
Understanding the difference between seller rating and product reviews
How to improve seller ratings and why it is important in wholesale FBA
How to remove negative seller feedback?
Importance of performance tab in seller central and how to track performance measures
Module 7 : Live Inventory Shipment
Live inventory shipment to prep - center for prep services
Demonstrating live on Amazon seller how to MeToo a listing
Explaining and showing live what are SKU numbers and how to generate item labels
Live demonstration of LTL vs SPD shipment cost benefit analysis
Live amazon shipment plan creation and box labels creation
Live tracking of shipment of inventory to amazon warehouse and what different stages in a shipment journey mean
What to do if shipment is damaged in transit or lost by Amazon
Module 8 : Amazon Seller Central Management
Live buy box management buy box winning strategies
Live daily sales analysis of profitable products
What is Sellerboard and why it is important to track profitability
How to setup Sellerboard using 2 months free trial (www.sunnyali.com/sellerboard)
Maintaining product costs in Sellerboard
Extracting reports and representing data in the meaningful format to clients
Module 9 : Repricing Software
What is a repricing software?
How to setup Amazon's repricing rules
What 3rd party repricing tools are available in the market?
What is Informed.co?
Pricing rules to setup in Informed.co
Min - max pricing identification
Module 10 : Inventory Management
Inventory types 3
Inventory management sheet analysis and define reordering time
How to avoid out-of-stock conditions
How to handle refund and returns
How to claim reimbursement from Amazon
Disposal rules setup in Amazon seller central
Issuing manual refunds for customer satisfaction in FBM
Keeping track of IPI score and how to improve it
Module 11 : Learning Outcomes
Develop your own FBA wholesale business
How to provide VA services for FBA wholesale
What services to sell and how to earn freelancing income from FBA WHOLESALE?
How to prepare FBA wholesale proposals attendees' skill analysis
Training feedback
Post training Q&A to help with practical issues
On-site / Online
*On-site Locations: Karachi, Lahore, Islamabad.
*As per availability.
| | Online | Onsite |
| --- | --- | --- |
| Incubatee | $40/month (PKR 6,400/month) | $60/month (PKR 9,600/month) |
| No Incubator | $70/month (PKR 11,200/month) | $100/month (PKR 16,000/month) |