Description
Want to master the game of Amazon kindle direct publishing? achieve your passive income goals. do you think it requires book reading/book writing skills to be a pro-seller on Amazon kindle direct publishing?
ABSOLUTELY NOT!
Learn from SCRATCH ON HOW TO BUILD A BOOK-BASED PROFITABLE AMAZON BUSINESS, WHICH IS EXPANDABLE AND FLIPPABLE!
This course targets to provide the right strategies to enter as a winner in the Amazon Kindle Direct Publishing Model. Learn by becoming an expert in the Niche Hunting Phase to Finding the right resource in the Book Creation Stage to ensure a Top-Notch Quality Book and Entering the market with the right launch strategy.
Gain A-Z knowledge and get on the track of becoming an expert in the field by solidifying the knowledge of the KDP Domain. Build a business that can later build author dominancy in the niche and can be easily applicable as a flip-able model. This course can be easily applied to anyone who wants to enter as an investor or service provider in the industry.
Benefits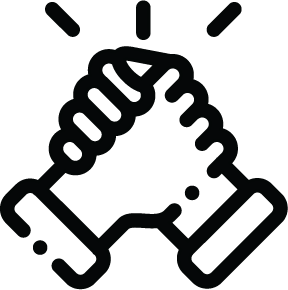 EC Community Support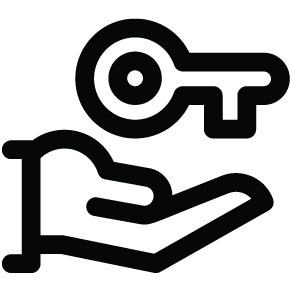 1-year Access to Exclusive Community Membership (EC BC)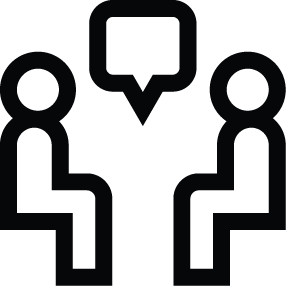 Counselling Sessions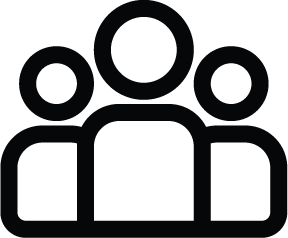 Privilege to Form Counseling Groups.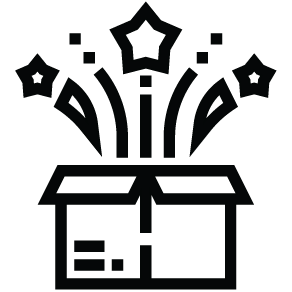 2 Product Launches and approval by EC
MODULE 1 - INTRODUCTION TO KDP STRUCTURE & ACCOUNT SIGN- UP:
What is KDP Eco-system, how much economy it generates annually?
Extreme Commerce Boot Camp Kindle and Its Perks?
Potential Earnings through the KDP
Understanding the Psychology/Mindset of KDP Audience to SELL MORE
Setting Up KDP Account and Ready to SELL BOOKS!
Setting Up KDP Author Central & get more to more REACH!
MODULE 2 - MINING THE PERFECT NICHE THAT SELLS BOOKS! :
UNDERSTANDING THE REVENUES/RANKING/SWEET SPOT CRITERIA OF AMAZON TO FIND THE BEST NICHE
AFTER TESTING HUNDREDS OF TOOLS, TOP 3 TOOLS SELECTED & TAUGHT TO PACE THE MINING PROCESS
Multiples approaches to find Niches that are hot in the market!
Advanced methodology to explore subset of niches to find areas where you can sell according to the budget!
Proven Niche Selection Criteria to find Books that will make SALES
MODULE 3 - PROCESS OF CREATING THE ULTIMATE BOOK:
Easy Step to Create a Market Competent Book Outline for the Ghost Writer
Calculating the EXACT page count to price the book strategically to beat the competitors
Understanding the safe ways to Copyright the Book Content
Researching the Trademarked/Patented Content
Ghost Writer Selection Process - Getting the Perfect Person for the Job!
Book Formatting - Understanding the aesthetics of Book Trim Lines/ Fonts etc to ensure a Profession/Ready to Publish Look
MODULE 4 - MASTERING BOOK LAUNCH STRATEGY:
Submitting eBooks/Paperbacks to KDP - Upload book in minutes!
Setting Up Amazon Ads from Scratch - Pinpoint targeting the crowd according to the niche and 2x your profits
Establishing Email Marketing Funnels - Using Lead Magnets/Mail Chimp
SECRET TOOLS to skyrocket your sales!
Manychat Flow Setup to Drive Effective Sales in the Launch
MODULE 5 - Brand Building Analogy/KDP Live Firsthand Updates to Enhance GROWTH!
Right Strategies to Jump into KDP Business Model and Building a Brand
Unleashing new ways of the Amazon Models, Bi-Weekly Session in the Boot Camp
Copyright/Trademark Issues Taken Down, solid strategies
Learn from the mentors in the Live Sessions of the KDP Industry
Understanding the Brand Domination/Author Domination Structure and
Creation of own niche to sub-niche expansion in KDP Model
Other Trainings in Asset Building
Comparison Chart
| Features | Private Label | 1-1 TRAINING | Amazon Kindle | Boot Camp Micro PL |
| --- | --- | --- | --- | --- |
| Access To Premium Community Support | | | | |
| Access to small group of Premium Investors and BC members. | 1 Year | 2 Years | 1 Year | 1 Year |
| Access To Product Portal | 1 | 3 | 2 | 2 |
| Diploma track | 1 | 2 | | |
| 1-1 Consultation | | | | |
| 1-1 Phone consultation with Sunny Ali | | | | |
| Access to Career Counseling Groups | | | | |
| Superivsed Launches | 1 | 3 | 2 | 2 |
| Wholesale Launches | | | | |
| MPL Product Approval | 1 | 2 | | 2 |
| Recommended Age Group | 23 Years+ | 23 Years+ | 30 Years+ | 23 Years+ |
| Budget | $10,000 + | $20,000 + | $6,000 + | $5,000 + |
| Mode Of Training | Online/Onsite | Online/Onsite | Online | Online |
| Price with online diploma tracks | PKR 208,000 | PKR 432,000 | PKR 112,000 | PKR 128,000 |
| Price with on-site diploma tracks | PKR 288,000 | PKR 512,000 | | |
Explore other Income Streams
Kitchen Income
Kickstart your freelancing journey with little or no investment for beginners and those who require a little hand-holding to get started with income generation.
Learn more
Investor
Exclusive programs tailored for Investors only, to setup their e-commerce businesses on amazon
Learn more
Frequently Asked Questions
Kindle Direct Publishing is Amazon's publishing platform that allows independent authors to access readers around the world, without going through a traditional press. In a matter of hours, anybody can create an author account, upload their book files, and sell their book through Amazon — all without any setup cost. It's the most accessible platform for self-publishing authors.

Amazon is the largest bookstore in the English-speaking world. The Kindle Store is algorithm driven. You can sell e-books and print books from a single account. You have access to some cool marketing tools.
There are limits to KDP's 70% royalty rate. To access KDP Select, you can't sell your e-book anywhere else.

These are the recommended tools:
· Publisher Rocket
· KDP Spy
· Helium 10
· Brand Analytics Sheet
If you've been around the Kindle publishing niche for a while, then you know the first place to start is the Amazon Bestseller List. By evaluating a Kindle category, you can determine if it is a popular category that is selling books. Kindle authors can make the mistake of publishing a book in too narrow of a niche or categorizing the book in a poor selling category.
Test #1: Does the first book in the category have a sales rank less than or equal to 25,000? This test is easy to conduct. Simply look at the sales rank of the first book in the bestseller category. If the sales rank is less than 25,000 it may be a viable category to consider.
Test #2: Are there at least 3 books with a Sales Rank less than 15,000 that have been published more than two months ago? I like this test because it evaluates the top 10 books in the category and checks to see if there are multiple top sellers. Amazon provides a slight advantage to new books on the Kindle platform, and I want to evaluate if this category is a long-term seller.
Test #3: Do the top 5 sellers sell at least 50 books a day. Another test is to look at the top five books in the category and determine if they are selling at least 50 books per day.
For Kindle Book Covers: If you're on a tight budget, I recommend using Fiverr.com. It'll only cost you $5 to get an e-book cover done (there are dozens of good designers there and if you're ever unhappy with a cover, just ask for a refund – you will get it 99% of the time on Fiverr). You can also create 10 covers on Fiverr for $50 and get a much wider variety of cover ideas to choose from than you would get for the same price from a mid-tier designer.
For beginners, it is a must to first and foremost watch the complete Kindle section on VBC 2-3 times. Then it is recommended to get hands on experience and minimum 100 days to be spent in Incubator and interact with Kindle team for faster learning.
There is no exact estimate because it varies launch to launch, however keep a budget of around $8,000 in your mind before launching.
Partnerships play a crucial role in your business, whether you're a BC Investor looking for a BC student or you're a BC/VBC Student looking for an investor. A 70:30 Investor: Student ratio is recommended for investment, and profit distribution should be 50:50. Whereas Loss ratio would be 70:30.
Go to https://kdp.amazon.com, create an account, add your address, business or personal information, tax information, bank account information and upload your book. You can also follow along with the free tutorials on self-publishing and marketing at Extreme Commerce's VBC Kindle Section.
No. You don't need an ISBN for your Kindle book or any eBook. It's totally optional.
Whenever you write an original book, you automatically own the copyright to it which provides some basic legal rights. You can pay about $35 in the US to register your copyright and get even more protection, such as the ability to collect attorney's fees if you should win a case against someone who infringes your copyright. You should read more about copyrights at copyright.gov and consult an attorney who specializes in copyrights / intellectual property law.
There is no minimum or maximum. I've seen 5-page books on Kindle, and I've seen 1028-page books there. In the past, Amazon removed all books that were less than 2,500 words from the platform (except for children's books). You can try to publish fiction or nonfiction on Kindle that's less than 2,500 words, but it's possible it may not be accepted. Your book length should be determined by its usefulness to the reader, not just your personal agenda. Always remember to give your readers what they want! That's how you become a successful author.
Like any real success in life, it takes work, determination, a burning desire, passion, knowledge, and skills, and a never-give-up attitude. If you're lazy or just want to get rich quick, please don't bother.